1880 August Bierens and his brother-in-law Petrus van der Wegen set up a repair workshop in the centre of the industrial and textile town of Tilburg.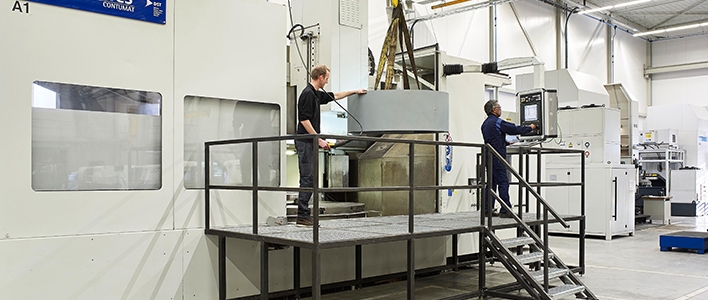 1913 The company was split up: August continued under the name 'Bierens Machinefabrieken BV' and Petrus' three sons succeed him under the name 'P. van der Wegen Gears BV'. In the years that followed, both companies concentrated on the production of mechanical drive components, such as gears and gearboxes. Van der Wegen specialized in large and heavy cylindrical gears. Bierens concentrated on the production of gearboxes and the supply of gears for conical and cylindrical transmissions.
1955 Bierens left the centre of Tilburg and moved to new premises at the Kanaalzone industrial park. In the nineteen nineties, Bierens took over two other companies that manufacture gears: Blom in Amsterdam and Defawes in Gent (Belgium). In the meantime, Bierens grew to become the most important gearbox specialist in the Benelux. Blom continued its operations in Tilburg and Defawes in Gent.
2015 The company needed new premises that met the current-day requirements. The result is a modern, spacious and fully climatized building on the Ringbaan-Noord in Tilburg.
2016 The PWT-Group (the parent company of P. van der Wegen Gears and PWT Eurostaal) took over the Bierens group. This move bundles an enormous amount of knowledge and experience, and a wide range of forged-steel products. From now on, all imaginable mechanical drive components can be produced within one group.